Become Our Fan
Archives
Archive for April, 2010
April 27th, 2010
I am always looking for new ways to help my clients sell their homes quickly and for the best possible price. I recently discovered a new tool to market your home over new mediums, 7 days a week/24 hours a day. It interconnects virtual tours, aerial views, mobile websites, text messaging services and traditional marketing  getting your home the maximum amount of exposure.
April 21st, 2010
Happy Administrative Professionals' Day! Here at Re/Max Gold we are fortunate to have two wonderful administrators who make the office run more smoothly, and my personal assistant who makes me look better than I am.
Thanks Chris, Tom and Chelsey for all you do! The office is a better place because of you!
April 20th, 2010
The first quarter of 2010 has come and gone and I for one am happy to see it go. This first quarter was dismal for our local real estate market. In March, the Sacramento Bee branded the start of 2010 as "real estate's long slow winter." But Spring is finally here and we are beginning to see its rejuvinating effects everywhere. The long frost from the real estate winter is begining to melt. Here is the first quarter by the numbers:  
April 16th, 2010
I recently earned my AHS designation (Accredited Home-Staging Specialist) so that I would be better equipped to help my clients sell their homes. Notice I said "sell" their homes and not "list" their homes…there really is a difference! All too often, listing agents and/or sellers don't think about actually selling their homes until after they're already listed.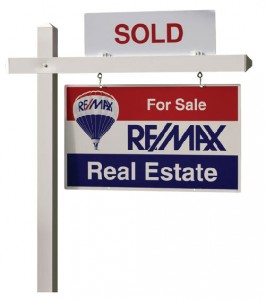 I've lost track of the number of homes I've shown that were littered with dirty laundry, coated in dust you could write your name in, and were odoriferous nightmares! Not surprisingly, these homes rarely sell…sadly, many of these homes become yet another foreclosure statistic. The inventory is simply too high right now not to stage your home to sell. If buyers don't like your home, there are plenty more for them to choose from…so why not take a few extra steps to ensure that your home shows better than any of the other comparable homes on the market?
April 13th, 2010
Yesterday, Governor Schwarzenegger signed into law a piece of legislation that will provide debt forgiveness to thousands of Californians. This measure provides tax relief on mortgage debt forgiven in a short sale, foreclosure, or loan modification. Prior to this bill, California homeowners were exempt from owing federal taxes on the forgiven mortgage debt, but still were required to pay California taxes as if the forgiven debt were income. This bill has become law just in time for people to take advantage of it before this Thursday's tax filing deadline.
April 11th, 2010
And finally…
Day 7: CONSIDER CURB APPEAL
Make the most of your home's appearance without breaking the bank. You can add value and appeal to your home with just a few simple ideas. While repainting your whole house may be out of the question, painting the door and retouching the trim can give your entire house a face lift.
April 10th, 2010
Day 6: DE-CLUTTER AND CREATE STORAGE
Old and historic houses are notorious for their lack of closet space. If you have cramped storage areas, add do-it-yourself wire and laminate closet systems to bedrooms, pantries and entry closets. Companies such as ClosetMaid allow you to measure and redesign your closets online. You can also get design details and parts for these systems at many large home-improvement stores, like Home Depot. Most closets can be updated in a weekend or less. In the end, your closets will be more functional while you're living in the house and will make your home look more customized to potential buyers if you ever decide to sell.
April 9th, 2010
Day 5: MAKE THE OLD LOOK NEW
New paint makes everything look clean and bright again and, thanks to "oops" paint, can be as affordable as a dollar a can. "Oops" paint is paint that was purchased and returned because it was the wrong color is available at both Home Depot and Lowes. If you don't find a color you like, return the next week for a completely different selection. Even painting the trim a contrasting color or creating a contrast wall can make a big impression with just a little effort and money.
April 8th, 2010
Day 4: LET THERE BE LIGHT
Changing the lighting in your home can both update and make your house appear bigger and more open.
Adding accent lighting and spotlights that plug into existing outlets can direct light to features you want to emphasize, like art or plants, while giving your home overall ambient light. If you have a ceiling fan, you can also buy replacement fan blades to update the fixture's look at a much more minimal cost than replacing the entire fixture.
April 7th, 2010
Day 3: UPDATE THE BATHROOM
Next to the kitchen, bathrooms are often the most important rooms to update. Simple things that are relatively easy to install, like a new toilet seat and a pedestal sink, can make a big difference.
Refinishing the cabinets can update a dated bathroom, as well as adding new hardware to the drawers and doors. A new sink faucet easily serves as a focal point that adds a more modern feel. Replacing old, dated light fixtures can be done relatively easily and can change the whole look of the bathroom.
Quick Search
Categories
Community Resources