Become Our Fan
Archives
Archive for June, 2010
June 29th, 2010
Wednesday the U.S. Treasury Department announced its approval of the California Housing Finance Agency's (CalHFA) plan to use nearly $700 million in federal funding to develop programs to help homeowners struggling to meet their mortgage payments. The CalHFA will implement four programs to help Californians remain in their homes.
The following are brief summaries of the programs CalHFA will implement under the Keep Your Home Program:
June 25th, 2010
108 Oak Mill Road, Folsom, CA 95630               $315,000
Fabulous single-story home, lovingly maintained by original owners. Open & spacious great room with fireplace, dining room, kitchen with breakfast bar, & plenty of storage…this 1565 square foot home has it all. Three bedrooms and two baths: spacious  master with vaulted ceiling and two additional bedrooms. The yard is Sunset Magazine material! A definite must see! Large private yards, gorgeous flowers, established fruit trees (sweetest myer lemons you've ever tasted!), serene koi pond & waterfall, covered & uncovered patios…spectacular! NEWER A/C, tile roof, appliances. Recently painted interior/exterior.
More pictures below –
June 24th, 2010
Check out this interactive map of where Americans are moving. It's put out by the IRS and Forbes and is very cool. It looks like Sacramentans may be moving North and those South of us are moving here. It's a really neat visual tool. Let me know what you think!
June 21st, 2010
Sacramento Home Sales for May are the strongest they have been in 4 years! Over 3,700 homes were purchased in May alone according to a Sacramento Bee Article. Additionally, the average sales price was higher this year than last. This is great news for sellers.
This also means the first-time California buyer state tax credit is quickly running out. Over 15,000 buyers have applied for the state tax credit, which is now 80 percent claimed. If you're thinking of buying a home, be sure to act quickly enough to take advantage of this great tax credit worth up to $10,000. Interest rates have also remained below 5 percent for the past six weeks, making it a great market for both buyers and sellers. It's a great time for real estate in Sacramento!
June 10th, 2010
This Saturday, art galleries in the Sacramento metro area stay open late and invite the public to the Second Saturday Art Walk. People from near and far come to walk from gallery to gallery, enjoying the latest and best of the region's vibrant art scene. There is live music, and an immense variety of art and activities behind every door. Check out the map to see all the Second Saturday events in  Downtown, Midtown, East Sacramento and Del Paso.
June 9th, 2010
452 Rosegold Place, Folsom, CA 95630                            $310,000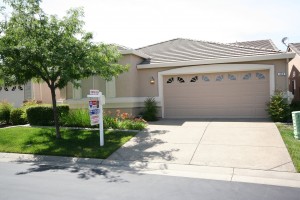 LIGHT, BRIGHT, OPEN…SPECTACULAR! 2 master bedroom suites plus one additional bedroom and guest bath. Kitchen has an abundance of cabinet space, upgraded corian countertops and breakfast nook. Family room, dining room, laundry room, 2-car garage…all tucked away in a private cul-de-sac location. Patio & yard are large enough to entertain, but small enough to maintain…just enough gardening to satisfy your green thumb. HOA maintains front yard in this gated senior community.
June 3rd, 2010
I love to read. I love to watch movies. And I love to save money. With the cost of books and movies rising, these three loves rarely go together; however, I have recently found that all of these loves really culminate into one great love…a love for the library.
Not only can you borrow books (for FREE!) but you can borrow movies, television shows, even music. The online reserve system allows access to numerous library collections and, with it, almost everything is an option if you're willing to be a little patient.
Quick Search
Categories
Community Resources