Become Our Fan
Archives
Archive for April, 2011
April 30th, 2011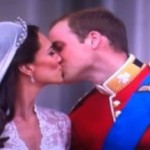 There's been a lot of hoopla surrounding the Royal Wedding this week, and the real estate community has joined in on the fun. Throughout the week, I received numerous emails and blog posts from colleagues around the globe who have creatively integrated the royal wedding into their businesses. Many have shared their childhood dreams of growing up to be a Princess (surprisingly, no one expressed dreams of becoming a Prince…I blame Disney for that!) or their adult dreams of working as the Royal Family's Realtor!
One of my favorites was entitled "Will and Kate – Above the Clouds"
The author asked the question? "If Will and Kate ventured across the pond to buy a home, what might be the perfect match for them?"
April 1st, 2011
I do love my job! Whether I'm working with buyers and sellers on a "shoestring budget," or those with "champagne wishes and caviar dreams," I'm privileged to work with some incredibly wonderful people.
You may have heard about the recent transaction which set a new record for the most expensive U.S. residential sale…Russian billionaire Yuri Milner (who heads Digital Sky Technologies) has reportedly paid $100 million for a 25,500-square-foot Los Altos Hills, California home which was not even listed for sale.  According to The Wall Street Journal  the sellers, Fred and Annie Chan took back a $50 million note on the home.  Wow, that was awefully nice of Fred and Annie…that's quite a note!
This record-setting sale is just one indication that the wealthy have opened their wallets and are shopping for homes again.  The million dollar and above housing market rose 4% in February year-over-year as luxury buyers snapped up homes, often for all cash. Earlier this month a Palm Beach, Florida home sold and closed for a reported $24.6 million and I personally was involved in a $1.5 million transaction right here in Northern California.  Why the rise in luxury sales?   Read the rest of this entry »
Quick Search
Categories
Community Resources