Become Our Fan
Archives
Archive for the 'Home Buying' Category
January 25th, 2017
Folsom, California has been named one of the top 20 family-friendly cities in the NATION!!! For those of us who call Folsom "home" we're only surprised that we were named the 17th most family-friendly city and not the 1st. This is truly a delightful place to live. 2017 is projected to be one of the hottest years in real estate; interest rates and home prices are both on the rise so the time to buy is likely "sooner rather than later." Whether you're looking for your first home, your next home, or your forever home, the time to buy is very likely NOW. Let me know how I can help make your real estate dreams come true in 2017!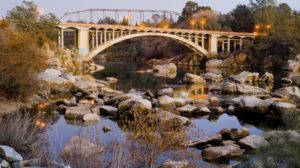 August 26th, 2016
The process of buying or selling a home can become overwhelming without a team of professionals to talk you off the ledge when you reach the point of exclaiming, "Let's call the whole thing off!" I'm fortunate to be surrounded by incredible professionals from lenders, escrow officers, accountants, attorneys, inspectors, handymen, contractors, electricians, plumbers, housecleaners, roofers, painters, landscapers, gardeners…florists, estheticians, hairdressers (let's be honest, sometimes we all need a little pampering!), etc..
I'm in the process of updating my website and will be focusing on the "business directory" over the next few weeks.  I'd love to hear from you if you'd like to be included in the new directory, or if you work with an individual or a company that you highly recommend. I'm always in search of new talent!
Speaking of tomatoes, you won't want to miss the 6th Annual Tomato Taste-Off. Head on over to the Historic Folsom Farmer's Market on Sutter Street in Folsom tomorrow morning from 8:00am-1:00pm for this FREE family event with games, prizes, hourly raffles, a scavenger hunt, salsa contest, and more!!!

August 19th, 2016
I think I may actually be a Gen Xer and NOT a Baby Boomer. My birthday falls so close to each! I recently read an article published by Inman News entitled 5 reasons Gen X moms are the best real estate agents.
"We often treat transactions like one of our children. We oversee all of the details. We make sure you are doing your part. We follow up with all of the players involved."
"When things blow up, you know what we don't do? We don't give up. We work harder, we look for a different angle, a different way to make a negotiation work. We get creative."
"We are used to solving problems so that our people come out on top where they belong. You don't mess with mama bears."
"We have experience, so those issues that might derail a deal with a less seasoned agent, we handle with ease."
 Those all describes me, right? I must be a Gen Xer! But then I read THIS… Read the rest of this entry »
August 10th, 2016
"The Final Five," as they've nicknamed themselves, flourished under the pressure to prove they're still the best in the world. Congratulations to USA's amazing gymnasts!!
Today, I find myself thankful for my "Final Five!" The five players most integral in THIS real estate transaction; the one in which I currently find myself representing the buyers AND there are multiple offers from several (FOUR) other very well qualified buyers who also love the home!! I just received word that the sellers have elected to accept my clients' offer and reject the others…not even a counter!!! I honestly couldn't have done this alone…it takes a village; in this case, a village of FIVE. (1) Mr. and (2) Mrs. Very-Well-Qualified, Smart, Proactive, Responsive Buyer (3) Mr. Very-Professional-Listing-Agent (4) Mr. Experienced-Proficient-Amazing-Lender and (5) Mrs. Selling-Agent, ME. Oh the pressure…gold medals all around!
August 5th, 2016

Today, Rio welcomes the world into their "home!" For the next 16 days, every Brazilian will celebrate their history, culture, and their importance in this world. Their hearts will swell each time their team enters the stadium or their national anthem is performed for the world.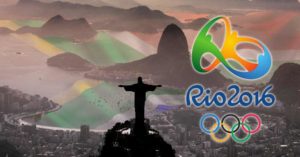 In a small way, that's the way I feel each time I welcome someone into my "home." Within the walls of my home there is much history, culture and importance. My husband and I have raised our family within those walls, we've welcomed grandchildren, we've housed people who needed shelter and love, we've entertained friends, we've laughed, we've cried, and we've loved. It is my desire that we'd all have a place to call "home;" a place that makes our hearts swell.
May 9th, 2011
I have a long line of postal carriers and realtors in my family…and yesterday, I was reminded of how similar they really are.
I've heard story after story from my grandmother(now 93 years old) of how she and her father would deliver mail through all kinds of treacherous conditions via horse and buggy…and how she delivered it alone when he went off to war! About how they would make sure to check that each of their customers was well, and meet needs far beyond delivering their mail. They would often stop to pick up groceries for those who were housebound, or medicine for those who were ill…they met their customers where they were.
In 2001, the USPS created a television commercial edited to Carly Simon's song "Let the River Run." It featured no voice over, only the following text:
"We are mothers and fathers. And sons and daughters. Who every day go about our lives with duty, honor and pride. And neither snow, nor rain, nor heat, nor gloom of night, nor the winds of change, nor a nation challenged, will stay us from the swift completion of our appointed rounds. Ever."
Yesterday was Mother's Day and I spent much of my day in the hospital…gowned, gloved and masked. I sat on the edge of the bed with of one of my clients sharing our joy over the fact that the Lakers' had just lost, and signing the necessary paperwork for he and his wife to accept the offer we'd received on their house in Folsom, California! Oh the joy!!! I couldn't imagine spending my day any other way! I realized yesterday that realtors are a lot more like postal carriers than I'd previously recognized…except that we work holidays. I guess you could say… Read the rest of this entry »
April 30th, 2011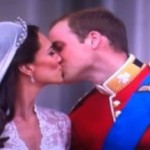 There's been a lot of hoopla surrounding the Royal Wedding this week, and the real estate community has joined in on the fun. Throughout the week, I received numerous emails and blog posts from colleagues around the globe who have creatively integrated the royal wedding into their businesses. Many have shared their childhood dreams of growing up to be a Princess (surprisingly, no one expressed dreams of becoming a Prince…I blame Disney for that!) or their adult dreams of working as the Royal Family's Realtor!
One of my favorites was entitled "Will and Kate – Above the Clouds"
The author asked the question? "If Will and Kate ventured across the pond to buy a home, what might be the perfect match for them?"
April 1st, 2011
I do love my job! Whether I'm working with buyers and sellers on a "shoestring budget," or those with "champagne wishes and caviar dreams," I'm privileged to work with some incredibly wonderful people.
You may have heard about the recent transaction which set a new record for the most expensive U.S. residential sale…Russian billionaire Yuri Milner (who heads Digital Sky Technologies) has reportedly paid $100 million for a 25,500-square-foot Los Altos Hills, California home which was not even listed for sale.  According to The Wall Street Journal  the sellers, Fred and Annie Chan took back a $50 million note on the home.  Wow, that was awefully nice of Fred and Annie…that's quite a note!
This record-setting sale is just one indication that the wealthy have opened their wallets and are shopping for homes again.  The million dollar and above housing market rose 4% in February year-over-year as luxury buyers snapped up homes, often for all cash. Earlier this month a Palm Beach, Florida home sold and closed for a reported $24.6 million and I personally was involved in a $1.5 million transaction right here in Northern California.  Why the rise in luxury sales?   Read the rest of this entry »
February 28th, 2011
I've received numerous inquiries as to why I'm not representing my brother-in-law myself. Many have speculated that perhaps it's because I'm "too close to the situation emotionally." The truth is that I'm simply too far away geographically. It's not my area of expertise. So I referred him to a fabulous agent in his local market who has a reputation for being an expert in his field.  Fun fact…I actually identified three Realtors in the area, each of whom I believed could do the job well. I presented each of them to my sister prior to her death, and she selected the one with whom we are ultimately working. I don't know why really, but it does make me feel good knowing that she was part of the process.
If I can help you find a Realtor in your local area, please don't hesitate to contact me.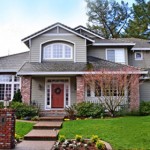 825 Ashley Lane goes on the market tomorrow. Check it out for yourself and feel free to pass this along to your friends. It's a spectacular house!!! I'm praying for a spectacular buyer!
February 7th, 2011
I received a fun call from a client in response to my most recent blog post. She was calling to let me know that while I may be a "genie," she believed I was also a "mind reader." She reminded me of the home she purchased that was nothing like what she "thought" she was looking for, but was "perfect" for her family. She was calling to thank me for being their Realtor…so sweet! Her story is certainly not unique! Many of my clients come in with a list of "must haves." They must have a kitchen w/a center island in Folsom, or they must have a home on a cul-de-sac in El Dorado Hills, or they must have an open floor plan in Granite Bay…you get the idea. It's uncanny how many people fall in love with a home that is not what they thought they were looking for.
Take for example the family who was looking for an open floor plan with all of the bedrooms on one level…they ended up purchasing a Victorian style home w/cozy rooms and bedrooms scattered throughout the house. They declared upon seeing the home that it was "perfect" for them! "How did I know?"  they asked.
Quick Search
Categories
Community Resources