Become Our Fan
Archives
Archive for the 'Just for Fun' Category
August 2nd, 2016
I just got back from New England…the place of my birth. It was so good to go "home" and visit with family and friends that I haven't seen in years. While I was there, I spent some time collecting flyers and looking at homes…because, that's what I do and what I love! I found myself romanticizing about actually living in one of these "Colonial" homes. My antiques would look amazing within their walls!!

One particular home caught my eye as I walked past it several times during my week-long stay. A 2615 square foot, 4 bedroom, 2 bath home on a 1.24 acre lot built in 1850 listed for $235,000. Yes, it really was built in 1850 and the listed price really is ONLY $235,000!!! With its white clapboard siding and black shutters, it drew me in…I imagined the stories that this old house would tell if walls could talk!!! As I read through the listing, I read words I hadn't seen in years; "post and beam construction," "stone foundation," "dug well," "leach field," "steam radiator," "oil and wood heat," and "off boiler water heater." Read the rest of this entry »
April 30th, 2011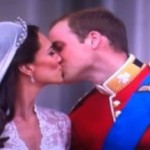 There's been a lot of hoopla surrounding the Royal Wedding this week, and the real estate community has joined in on the fun. Throughout the week, I received numerous emails and blog posts from colleagues around the globe who have creatively integrated the royal wedding into their businesses. Many have shared their childhood dreams of growing up to be a Princess (surprisingly, no one expressed dreams of becoming a Prince…I blame Disney for that!) or their adult dreams of working as the Royal Family's Realtor!
One of my favorites was entitled "Will and Kate – Above the Clouds"
The author asked the question? "If Will and Kate ventured across the pond to buy a home, what might be the perfect match for them?"
February 7th, 2011
I received a fun call from a client in response to my most recent blog post. She was calling to let me know that while I may be a "genie," she believed I was also a "mind reader." She reminded me of the home she purchased that was nothing like what she "thought" she was looking for, but was "perfect" for her family. She was calling to thank me for being their Realtor…so sweet! Her story is certainly not unique! Many of my clients come in with a list of "must haves." They must have a kitchen w/a center island in Folsom, or they must have a home on a cul-de-sac in El Dorado Hills, or they must have an open floor plan in Granite Bay…you get the idea. It's uncanny how many people fall in love with a home that is not what they thought they were looking for.
Take for example the family who was looking for an open floor plan with all of the bedrooms on one level…they ended up purchasing a Victorian style home w/cozy rooms and bedrooms scattered throughout the house. They declared upon seeing the home that it was "perfect" for them! "How did I know?"  they asked.
February 2nd, 2011
It's Groundhog Day…thank you, Bill Murray!
At the risk of sounding like a broken record (and taking a cue from the movie Groundhog Day), there simply isn't a better way to introduce this, than to repeat myself…so bear with me!
"Wow, life's been a bit of a whirlwind lately…which should come as no surprise to any of you; since I haven't updated this blog since July October! I know, I'm not supposed to say that  (just in case someone stumbles upon my website for the first time…I'm supposed to make them think this is a regular occurrence!), but that's a risk I'm willing to take. I've built my business working with the most fabulous clients in the world, and almost exclusively by referral. Thank you, thank you, thank you…and please keep them coming. I promise to continue to take great care of whomever you entrust to my care." "Since July October… [copied from blog entry dated 10/29/10]
It's true, "Since July October," my world turned upside down! And not simply due to the unrest in our economy and the effect that it has had on the real estate market…which has made my job very interesting by the way! There is little dispute among the general public that Realtors are a necessary commodity in navigating their way through the "mess (and opportunity) of real estate!"
In November, I lost my very best girlfriend…who also happened to be my younger sister. She died very suddenly and unexpectedly, leaving a hole in my heart and a laundry list of action items…talk about tyranny of the urgent! Read the rest of this entry »
July 15th, 2010
Summer must be here – It's time for the California State Fair!
Until August 1, the Cal Expo Fairgrounds in Sacramento is transformed with canival rides, exhibits, entertainment, food and more. With a huge variety of activites, you're sure to find something for you.
Live musical performances from Martina McBride, The Village People, "Weird Al" Yankovic and everyone in between. See Howie Mandel's comedy show, get hypnotised in front of the audience or claim your 15 seconds of fame in the Karoake contest.
June 24th, 2010
Check out this interactive map of where Americans are moving. It's put out by the IRS and Forbes and is very cool. It looks like Sacramentans may be moving North and those South of us are moving here. It's a really neat visual tool. Let me know what you think!
June 10th, 2010
This Saturday, art galleries in the Sacramento metro area stay open late and invite the public to the Second Saturday Art Walk. People from near and far come to walk from gallery to gallery, enjoying the latest and best of the region's vibrant art scene. There is live music, and an immense variety of art and activities behind every door. Check out the map to see all the Second Saturday events in  Downtown, Midtown, East Sacramento and Del Paso.
May 18th, 2010
May is National Bike Month and the perfect time to get out and ride with your family, co-workers and friends. You don't want to miss out on all the great trails in our area.  To get you started, this Thursday is National Bike to Work Day.
Work in Sacramento? Swing by the Capitol Bike Fest on the West steps of the State Capitol between 11am and 1pm for dozens of booths with everything you'd like to know about bicycling, staffed by cycling organizations and bike shops. You can enjoy music, ice cream and free bike safety checks on your lunch break. There will even be bike valet parking!
May 13th, 2010
Good news for the luxury home market! "Amenity-laden properties at the top of the market continue to command just as lofty prices" according to a Forbes article this week. 
May 4th, 2010
Our Fan Page on Facebook is now even easier to find! Become our fan:
Remember there's no apostrophe when you tell your family and friends.
Quick Search
Categories
Community Resources