Become Our Fan
Archives
Archive for the 'Luxury Living' Category
April 30th, 2011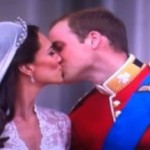 There's been a lot of hoopla surrounding the Royal Wedding this week, and the real estate community has joined in on the fun. Throughout the week, I received numerous emails and blog posts from colleagues around the globe who have creatively integrated the royal wedding into their businesses. Many have shared their childhood dreams of growing up to be a Princess (surprisingly, no one expressed dreams of becoming a Prince…I blame Disney for that!) or their adult dreams of working as the Royal Family's Realtor!
One of my favorites was entitled "Will and Kate – Above the Clouds"
The author asked the question? "If Will and Kate ventured across the pond to buy a home, what might be the perfect match for them?"
April 1st, 2011
I do love my job! Whether I'm working with buyers and sellers on a "shoestring budget," or those with "champagne wishes and caviar dreams," I'm privileged to work with some incredibly wonderful people.
You may have heard about the recent transaction which set a new record for the most expensive U.S. residential sale…Russian billionaire Yuri Milner (who heads Digital Sky Technologies) has reportedly paid $100 million for a 25,500-square-foot Los Altos Hills, California home which was not even listed for sale.  According to The Wall Street Journal  the sellers, Fred and Annie Chan took back a $50 million note on the home.  Wow, that was awefully nice of Fred and Annie…that's quite a note!
This record-setting sale is just one indication that the wealthy have opened their wallets and are shopping for homes again.  The million dollar and above housing market rose 4% in February year-over-year as luxury buyers snapped up homes, often for all cash. Earlier this month a Palm Beach, Florida home sold and closed for a reported $24.6 million and I personally was involved in a $1.5 million transaction right here in Northern California.  Why the rise in luxury sales?   Read the rest of this entry »
February 25th, 2011
After spending the last week getting my brother-in-law's house ready to sell, I have a whole new level of empathy for my selling clients…and an incredible amount of respect for those who actually do everything I suggest in order to best prepare their homes for sale. It's hard work!!!
One of my favorite books of all time is To Kill a Mockingbird.  Harper Lee's ability to communicate timeless truths and insights is a testimony to her genius as an author.  At one point, the father, Atticus, tells his daughter, Scout, "You never really understand a person until you consider things from his point of view–until you climb inside of his skin and walk around in it." Well, I spent a week walking around in my sister's skin.  If she was still alive, she would have been the one responsible for preparing her home for sale, but in her absence, that was a responsibility I happily assumed…she would have done the same for me!
I worked from sunrise to well past sunset for 5 full days. A couple of days, I didn't even find time for a shower and literally spent a couple of full days in my pajamas…there simply was no reason (or time) to primp! I slept very little, ate very little, worked a lot, sweat a lot, and admittedly shed a tear or two! Read the rest of this entry »
July 7th, 2010

Sacramento's 4th Annual Wine & Dine Week is in full swing! This week only, restaurants in Sacramento, Davis, El Dorado Hills, Folsom, Granite Bay, Plymouth, Rancho Cordova, Roseville and Woodland offer a three to four course meal at a fraction of the regular price. Even better, each meal is paired with different local wines. View the menus online and be sure to make a reservation, this is a popular event!
So go ahead and treat yourself…affordably. With almost 40 restaurants participating, there is something for everyone. But hurry, Wine & Dine Sacramento ends this Sunday, July 11th.
May 13th, 2010
Good news for the luxury home market! "Amenity-laden properties at the top of the market continue to command just as lofty prices" according to a Forbes article this week. 
April 9th, 2010
Day 5: MAKE THE OLD LOOK NEW
New paint makes everything look clean and bright again and, thanks to "oops" paint, can be as affordable as a dollar a can. "Oops" paint is paint that was purchased and returned because it was the wrong color is available at both Home Depot and Lowes. If you don't find a color you like, return the next week for a completely different selection. Even painting the trim a contrasting color or creating a contrast wall can make a big impression with just a little effort and money.
April 8th, 2010
Day 4: LET THERE BE LIGHT
Changing the lighting in your home can both update and make your house appear bigger and more open.
Adding accent lighting and spotlights that plug into existing outlets can direct light to features you want to emphasize, like art or plants, while giving your home overall ambient light. If you have a ceiling fan, you can also buy replacement fan blades to update the fixture's look at a much more minimal cost than replacing the entire fixture.
April 7th, 2010
Day 3: UPDATE THE BATHROOM
Next to the kitchen, bathrooms are often the most important rooms to update. Simple things that are relatively easy to install, like a new toilet seat and a pedestal sink, can make a big difference.
Refinishing the cabinets can update a dated bathroom, as well as adding new hardware to the drawers and doors. A new sink faucet easily serves as a focal point that adds a more modern feel. Replacing old, dated light fixtures can be done relatively easily and can change the whole look of the bathroom.
April 6th, 2010
Day 2: MAKE A MEMORABLE ENTRANCE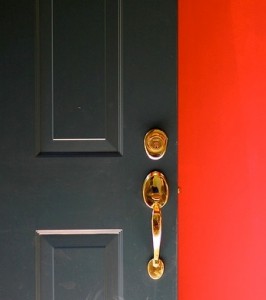 First impressions are important, especially when it comes to your home. Your entryway is the first thing you and your guests see when entering your home. With a little money and effort, you can spruce up your entrance and help your home make a great first impression!
The front door is the focal point of your entrance and can be inexpensively made to look new with a new coat of paint or easy refinish. Replacing the worn, flimsy knob with a more substantial (and secure) handle-and-lock set gives the entrance a polished feel.
April 5th, 2010
LITTLE details can make a BIG difference in the appearance and feel of your home.  When money is tight, you can still update your home with details that can make all the difference. Every day this week, we'll bring you a new idea on how to update your home for less. Join us for seven days of ideas to bring new life to your home!
Day 1: GET STARTED IN THE KITCHEN
For many, the kitchen is the heart of the home. Updating the hardware on your cabinets can modernize your kitchen while keeping costs down. For only a little more, a new, coordinating kitchen faucet set and new light fixtures can transform the look and feel of the entire kitchen.
Quick Search
Categories
Community Resources