Become Our Fan
Archives
Archive for the 'Real Estate News' Category
January 25th, 2017
Folsom, California has been named one of the top 20 family-friendly cities in the NATION!!! For those of us who call Folsom "home" we're only surprised that we were named the 17th most family-friendly city and not the 1st. This is truly a delightful place to live. 2017 is projected to be one of the hottest years in real estate; interest rates and home prices are both on the rise so the time to buy is likely "sooner rather than later." Whether you're looking for your first home, your next home, or your forever home, the time to buy is very likely NOW. Let me know how I can help make your real estate dreams come true in 2017!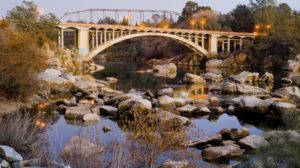 January 10th, 2017
More good news for those of us living (and working) in the Sacramento area! According to Zillow, Sacramento is likely to be among the hottest housing markets in 2017!
To come up with the ranking, Zillow looked for cities with "quickly rising home values, low unemployment rates and strong income growth." Zillow expects housing values to appreciate 3% in 2017, and western cities are likely to outperform the national average.
We're happy to share with you, Zillow's list of the
Top 10 Hottest Housing Markets for 2017:
Forecasted home value appreciation: 4.8%
Income growth: 1.0%
Unemployment rate: 5.2%
Source: Zillow
August 19th, 2016
I think I may actually be a Gen Xer and NOT a Baby Boomer. My birthday falls so close to each! I recently read an article published by Inman News entitled 5 reasons Gen X moms are the best real estate agents.
"We often treat transactions like one of our children. We oversee all of the details. We make sure you are doing your part. We follow up with all of the players involved."
"When things blow up, you know what we don't do? We don't give up. We work harder, we look for a different angle, a different way to make a negotiation work. We get creative."
"We are used to solving problems so that our people come out on top where they belong. You don't mess with mama bears."
"We have experience, so those issues that might derail a deal with a less seasoned agent, we handle with ease."
 Those all describes me, right? I must be a Gen Xer! But then I read THIS… Read the rest of this entry »
April 1st, 2011
I do love my job! Whether I'm working with buyers and sellers on a "shoestring budget," or those with "champagne wishes and caviar dreams," I'm privileged to work with some incredibly wonderful people.
You may have heard about the recent transaction which set a new record for the most expensive U.S. residential sale…Russian billionaire Yuri Milner (who heads Digital Sky Technologies) has reportedly paid $100 million for a 25,500-square-foot Los Altos Hills, California home which was not even listed for sale.  According to The Wall Street Journal  the sellers, Fred and Annie Chan took back a $50 million note on the home.  Wow, that was awefully nice of Fred and Annie…that's quite a note!
This record-setting sale is just one indication that the wealthy have opened their wallets and are shopping for homes again.  The million dollar and above housing market rose 4% in February year-over-year as luxury buyers snapped up homes, often for all cash. Earlier this month a Palm Beach, Florida home sold and closed for a reported $24.6 million and I personally was involved in a $1.5 million transaction right here in Northern California.  Why the rise in luxury sales?   Read the rest of this entry »
June 24th, 2010
Check out this interactive map of where Americans are moving. It's put out by the IRS and Forbes and is very cool. It looks like Sacramentans may be moving North and those South of us are moving here. It's a really neat visual tool. Let me know what you think!
May 21st, 2010
I often begin my day by checking various Real Estate news sources so that I can be up to date on the very latest in real estate happenings. This morning, I came across an encouraging article by Jim Wasserman from the Sacramento Bee entitled Sacramento April Home Sales Prices Increase From Year Earlier. Because I could not say it better myself, I encourage you to read the article yourself, but, just in case, here are few of my favorite highlights. This is great news for home buyers and sellers in our area!
April 27th, 2010
I am always looking for new ways to help my clients sell their homes quickly and for the best possible price. I recently discovered a new tool to market your home over new mediums, 7 days a week/24 hours a day. It interconnects virtual tours, aerial views, mobile websites, text messaging services and traditional marketing  getting your home the maximum amount of exposure.
April 20th, 2010
The first quarter of 2010 has come and gone and I for one am happy to see it go. This first quarter was dismal for our local real estate market. In March, the Sacramento Bee branded the start of 2010 as "real estate's long slow winter." But Spring is finally here and we are beginning to see its rejuvinating effects everywhere. The long frost from the real estate winter is begining to melt. Here is the first quarter by the numbers:  
April 13th, 2010
Yesterday, Governor Schwarzenegger signed into law a piece of legislation that will provide debt forgiveness to thousands of Californians. This measure provides tax relief on mortgage debt forgiven in a short sale, foreclosure, or loan modification. Prior to this bill, California homeowners were exempt from owing federal taxes on the forgiven mortgage debt, but still were required to pay California taxes as if the forgiven debt were income. This bill has become law just in time for people to take advantage of it before this Thursday's tax filing deadline.
April 10th, 2010
Day 6: DE-CLUTTER AND CREATE STORAGE
Old and historic houses are notorious for their lack of closet space. If you have cramped storage areas, add do-it-yourself wire and laminate closet systems to bedrooms, pantries and entry closets. Companies such as ClosetMaid allow you to measure and redesign your closets online. You can also get design details and parts for these systems at many large home-improvement stores, like Home Depot. Most closets can be updated in a weekend or less. In the end, your closets will be more functional while you're living in the house and will make your home look more customized to potential buyers if you ever decide to sell.
Quick Search
Categories
Community Resources