Pamela and Colton are an award winning mother/son real estate team who provide years of experience and knowledge, helping guide their clients through the ever changing and often intimidating task of buying and/or selling their homes or investment properties. Pamela has over 20 years of experience and is an extremely skilled negotiator. She is knowledgeable and professional, and has the awards to prove it; among them, she is a Life Member of Master's Club (representing the top 20% of Realtors Nationwide) and she has been featured in Sacramento Magazine for the last 6 years as a recipient of the Five Star Professional award (received by only the top 2% of Realtors in the Sacramento area). Colton joined Pamela in June 2017 and closed over 10 transactions his first year in the business, placing him among the top new agents in the region! Colton also brings a wealth of technical knowledge to the process. Together they are committed to providing exceptional service to their clients within a strong ethical framework; their character and integrity are unparalleled.
PAMELA BROOKS
Realtor®, CLHMS, GRI, AHS, CDPE, SFR, BRE License No. 01253402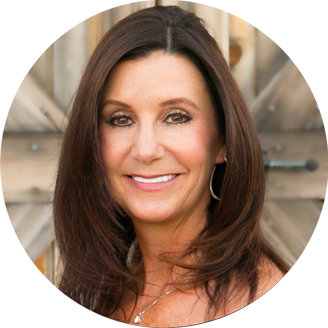 Pamela's background is in real estate law. She has worked as a legal assistant to attorneys, real estate developers, and the "Arizona Association of Realtors" mediation provider. She began her career specializing in commercial real estate. Pamela discovered an affinity for residential real estate while working as the in-house Realtor® for a group of investors with whom she was associated. Pamela is a multi-million dollar producer who thoroughly enjoys servicing her clients in the purchase and sale of their homes.
As a result of her background and over 20 years of experience, Pamela is extremely thorough, attentive to detail and a skilled negotiator. Her approach to real estate is simple: she provides her clients with excellent service, keeping the transactions as simple and worry-free as possible. Pamela works hard to keep her clients informed; communication and organization are essential elements of her business. Pamela is committed to providing exceptional service to her clients within a strong ethical framework. Her character and integrity are unparalleled.
When Pamela is not selling real estate, she can usually be found with her family.  Her husband is the lead pastor of Harbor Community Church and an avid cyclist.  They have three amazing children of whom they couldn´t be more proud. Pamela can often be found spending time with friends, reading a good book, cooking vegetarian delights, enjoying a glass of local wine, and dating her husband, as she adjusts to the quickly emptying nest.  You may even find her walking along the beautiful bike paths in the Sacramento area, but she´s never too busy to provide excellent service to you, your family or friends.
For more information, email Pamela at [email protected] or give her a call at (916) 952-HOME.
COLTON BROOKS
Realtor®
BRE License No. 01253402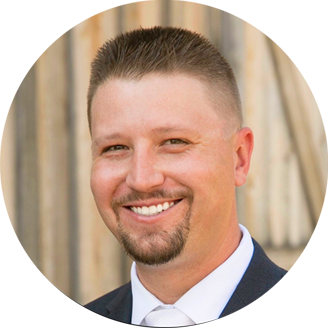 Colton has a background in online marketing and joined Pamela's team in 2016, working as her SEO. While helping Pamela in her day-to-day operation, Colton fell in love with the business of real estate and began the training and schooling necessary to become an agent himself. Since that time, Colton completed courses covering real estate principals, practice and law before taking, and passing the state exam. Colton joined RE/MAX Gold in June of 2017 and is working alongside Pamela as a licensed Realtor. Colton has also received training in real estate ethics and is active in the local real estate community. He is eager to soak up new information and expand his knowledge of the area and profession.
Outside of real estate Colton is an avid sports fan having played varsity basketball and volleyball throughout high school. He still can't say "no" to a pick up game. He proposed to his fiancé, Alison at a San Francisco Giants game, and they can often be found cheering on their favorite baseball team together. Colton is also a life-long Denver Broncos fan, having been born in Colorado. He started a local Denver Broncos group that has grown to several hundred members and is recognized by the Denver Broncos organization as one of the largest groups outside of the Denver area. They meet regularly during football season at various sports bars around town; give him a call if you'd like to join him for a game. Through sports, Colton has learned the value of a team, working hard to accomplish a goal. He has played on many teams, but has never been as excited to be part of a team as he is now, working with Pamela at Re/Max Gold in Folsom.
For more information, email Colton at [email protected] or give him a call at (916) 458-2144.
"In today's ever-changing real estate market, it pays to work with a professional. Put Pamela's background in real estate law, coupled with her over 20 years of experience, to work for you!"