Selling

Dreams You Live In

For Over 25 Years
Meet the

Team

Pamela and Colton are an award winning mother/son real estate team who provide years of experience and knowledge, helping guide their clients through the ever changing and often intimidating task of buying and/or selling their homes or investment properties.

Together they are committed to providing exceptional service to their clients within a strong ethical framework; their character and integrity are unparalleled.

- Read More -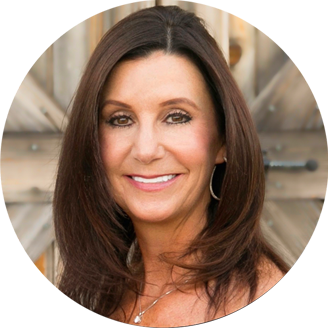 Pamela Brooks
916-952-4663
|
Email
Meet

Pamela

Pamela is an award winning real estate professional who provides years of experience and knowledge, helping guide clients through the ever changing and often intimidating task of buying and/or selling their homes or investment properties.

Together with her team, Pamela is committed to providing exceptional service to her clients within a strong ethical framework; her character and integrity are unparalleled.

- Read More -
What Our Clients Are Saying:
My husband and I could not have been happier with our choice for a real estate agent. Pamela has taken the tedious process of buying a home and made it enjoyable and worry free. I have never met a more organized and accommodating real estate agent as Pamela. She is as good as it gets. I would highly recommend her to anyone who is looking for an amazing home buying experience.

I just bought my first home with Pamela and I could not be more pleased with how smoothly everything went because of her. I expected the process be stressful but Pamela coordinated everything and made it very easy. She answered all of our questions promptly and patiently and gave us a lot of information we didn't even know we needed. She made sure we were completely comfortable with everything we did. It is obvious that she really knows what she's doing and does it with integrity. I highly recommend working with her.

I am honored to be the first to review Pamela here on Yelp!  I have several friends who have purchased homes with the help of Pamela, and I had heard wonderful things about her.  When it came time for ME to purchase a home, of course Pamela was my first choice.  I cannot say enough wonderful things about my experience... all thanks to her!  She made the home buying process so easy for this first time home buyer... on a SHORT SALE, none-the-less.  Awesome, awesome, awesome!  Would highly recommend her to all my friends and family!  :)

Pamela helped my fiancé and I purchase our first home, and she was simply amazing!    Her knowledge about the neighborhoods, the home-buying process, and houses in general was very impressive.  She answered any question I had for her no matter what it was about, and I had a lot of them!  More importantly, she was loyal and caring.  We looked for homes for a very long time, and she stuck with us the entire time.  When we finally had an offer accepted and our time in escrow turned out to be a lot more complicated than expected, she went above and beyond to protect us as new home buyers!  I would highly recommend Pamela to anyone looking for a real estate agent, whether you're buying it selling.

Always puts the client first and knows the city of Folsom better than anyone I know!! She found our home from search to escrow in under 20 days!!! Simply brilliant!

Pamela and I have talked real-estate several times but the timing was never quite right to buy or sell until recently. I always knew that Pamela would be an excellent realtor and would ensure all the "T"s were crossed and "I"s dotted, (something very important to me and should be to anyone buying or selling something as important as a home), but what I didn't expect was how wonderfully easy it would be to work with Pamela nor how amazingly supportive she would be. Within a very short amount of time, Pamela helped me sell a home, buy a home, and pulled off the seemingly impossible task of helping me to do so in such a way that'd I'd only have to move once. She left no detail to chance, ensured every step of the way was solid, and always kept everyone involved up to date with efficient communications. Pamela's website is dreamsyoulivein.com and as far as I'm concerned, the *dream* in "dreamsyoulivein" refers as much to working with her as it does to my new home.

We bought our first home from Pamela in 2013, and as first time home buyers, my wife and I couldn't have been more nervous.  Pamela did such a good job at holding our hands and guiding us through what should have, and what could have been an incredibly stressful time.  We moved to Folsom from over 2 hours away, and it was never an issue to schedule time with Pamela to see properties, handle paperwork, or just ask questions that were coming to us at all hours of the day/night.  We are pondering a move again (if my wife gets her way, then baby number 4 will require some additional square footage), and we don't have any doubts on who our realtor will be when the time comes to find our forever home.  I strongly recommend Pamela, as she made us feel at ease through the entire process of buying our home.

Pamela worked with my husband and I on the purchase of a home, sale of a home and sale of a lot. Her professionalism, knowledge and years of experience were invaluable. We were very picky when looking for a new home but Pamela was patient and showed us everything that came on the market. She was very sensitive to the urgency of the current market and made sure we were first in line to see new properties. There was absolutely no pressure to "settle" and in fact she actually pointed out some issues that we may have missed. When we finally found our home (after two years of searching) Pamela wrote a letter on our behalf which sealed the deal in a very competitive market. Likewise, Pamela went above and beyond in marketing our home for sale, getting a roof repair person in on a Sunday during an epic rain storm and effortlessly dealing with all the complications that come with real estate transactions. We have especially appreciated that Pamela has been available to us for questions and advice long after the transactions were complete. If you're looking for an ethical, knowledgeable and experienced realtor, Pamela is your gal.

It doesn't get better than Pamela. She found our home in Folsom and she is the #1 realtor in the Sacramento area. Do yourself a favor and contact her!

I've had the pleasure to work with Pamela to purchase and sell my 5th home in 2017. I should be a pro at this by now. Yet I continue to learn something new with each transaction. This was no exception. Pamela went above and beyond to help us through our unusual and particularly challenging situation. Her knowledge, professionalism, understanding and flexibility were impeccable. Without hesitation, I highly recommend Pamela for your home buying/purchase needs.

Pamela is a really great real-estate professional to work with.  She has helped us buy two homes over the years.  She helped me buy my first home back in 2003.  She guided me with each and every step, which was great for a first time home buyer, as I  was nervous and had a lot of questions about everything.  And again in 2017 she helped my wife and myself buy our family home.  She looked at details we never even thought about and advised us with all the questions we had.  She brought contractors and other professionals when we needed advice on remodeling work and fixes in the new home we were buying.  She was willing to meet us and show us homes on our schedule (which included weekends and odd hours).  If/when we plan another real-estate transaction, we will definitely go with Pamela.  Honestly, I don't think there is anyone better out there.

My wife and I were very new to the area (less than a year) and California. We decided to purchase a home using the GI Bill. For those of you who know how the GI Bill works there are expectations of the seller that are not always greeted with enthusiasm. We contacted Pamela and shared how we would be financing as well as what we were looking for. Being empty nesters we were not interested in large homes or those with a lot of steps. Pamela helped us find our home very quickly, provided excellent guidance and advice to these California novices. Long story short...21 days after the offer was accepted we closed on our wonderful home that is the perfect size for the two of us. We highly recommend Pamela. As all the other reviews have stated, she is reliable, knowledgeable, professional and truly caring about your home  needs and desires.

I've watched firsthand the interaction Pamela has with her clients due to assisting her with staging some of her listings. Her clients respect her expertise and the dedication she shows the second she walks in the door. Pamela is compassionate and and understands that selling your home at times is difficult due to a multitude of reasons. Pamela is a perfectionist and leaves no stone unturned. She'll roll up her sleeves and get her hands dirty (literally) in preparing your home to go on the market. That's exactly what I've witnessed her do many times with the homes I've help her stage as well as my own mother's home after she passed. While staying focused and professional Pamela talked my family off of the cliff more than once during a challenging time. I've worked with many realtors, I've never experienced one like Pamela Brooks. She's the real deal!!

Since being referred to Pamela Brooks by a couple friends, she has helped me through two property transactions.  The first was to sell my house back in 2013.  She did a fantastic job! She walked me through the whole process, going through exactly how to stage and how to have the house ready.  In less than a week, we had many offers on the house and sold for nearly $20K over the asking price. Recently, I used Pamela and her son, Colton, to purchase my house.  Even though they specialize in the Folsom market, they put in extra effort to help me find the perfect home in Lincoln, CA.  Pamela was honest through the whole process and helped really sift through what mattered in a home.  My situation was not ideal to buyers, but Pamela was able to negotiate a deal that worked perfect and my kids and I now have a beautiful home that we love! Pamela is one of the kindest, most caring people I know, she has a heart to help others.  She knows the market, will be honest with you on the good and the bad, and she will work to get the best deal for you.   She will always be my first choice in real estate! Thank you, Pamela and Colton!

Pamela is a gifted realtor with a wealth of experience. She helped us purchase our first home in 2010 with patience and professionalism. She was so great that we worked with her to purchase our second one a few years later. She was extremely helpful as we prepared our first home to sell, and her input helped us present our home in optimal condition. In fact, it sold for above asking price the day it went onto the market. Pamela is knowledgeable, well-connected, and has an incredible eye for detail. What my husband and I appreciated most was her honesty and integrity- she talked us OUT of buying homes that would not have been a good fit, which ultimately allowed us to land the perfect home for our family. She listened to us and worked diligently to meet our desires. Though she is a highly sought-after realtor, we always felt like we were a high priority. Her professional accolades and client testimonials paint an accurate picture - she's the best!

Pamela is the epitome of a professional real estate agent. She genuinely cares about her clients and takes care of them like family. Her advice is always tailored to each individual person or family, and never about what's best for her, which is why she is one of the most respected agents anywhere. Once you work with Pamela, you won't want to work with anybody else.

We are so happy that we chose Pamela as our Realtor! She was able to get our house sold, and help us buy our dream house in a very difficult market. She, and her assistant Victoria, were always prompt and professional. They always kept us informed, answered our questions well, and returned our calls and emails in record time. Everyone Pamela recommended to us for home improvements were fantastic. Pamela even found us a short term rental so our family wouldn't be out in the cold between houses. We highly recommend Pamela to anyone!"
Ask Us

Anything

and we'll get right back wth you.