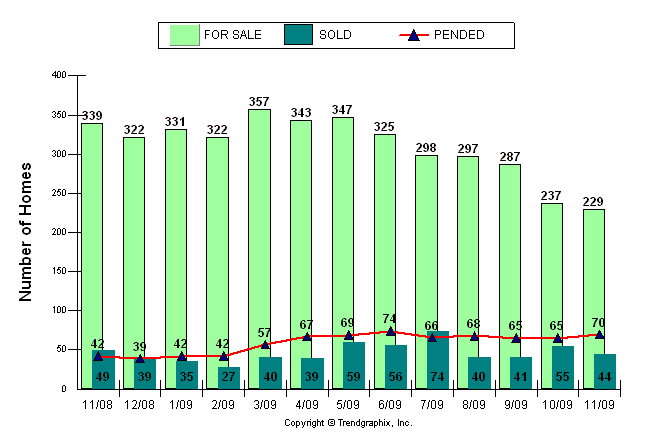 Real Estate Trends in El Dorado Hills – 11/08 to 11/09
History doesn't lie and trends tell a story!
The story that this graph tells is that there were 32.4% fewer homes for sale  in El Dorado Hills this year than last AND 10.2% fewer homes have actually sold!! As a seller, this is encouraging news as there is less competition than there was a year ago, but you'll need to be prepared to price your home competitively. As a buyer, this may also be encouraging news as homes are priced to sell, and may prove to be a good investment opportunity!