Become Our Fan
Archives
Archive for February, 2011
February 28th, 2011
I've received numerous inquiries as to why I'm not representing my brother-in-law myself. Many have speculated that perhaps it's because I'm "too close to the situation emotionally." The truth is that I'm simply too far away geographically. It's not my area of expertise. So I referred him to a fabulous agent in his local market who has a reputation for being an expert in his field.  Fun fact…I actually identified three Realtors in the area, each of whom I believed could do the job well. I presented each of them to my sister prior to her death, and she selected the one with whom we are ultimately working. I don't know why really, but it does make me feel good knowing that she was part of the process.
If I can help you find a Realtor in your local area, please don't hesitate to contact me.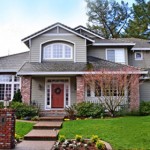 825 Ashley Lane goes on the market tomorrow. Check it out for yourself and feel free to pass this along to your friends. It's a spectacular house!!! I'm praying for a spectacular buyer!
February 25th, 2011
After spending the last week getting my brother-in-law's house ready to sell, I have a whole new level of empathy for my selling clients…and an incredible amount of respect for those who actually do everything I suggest in order to best prepare their homes for sale. It's hard work!!!
One of my favorite books of all time is To Kill a Mockingbird.  Harper Lee's ability to communicate timeless truths and insights is a testimony to her genius as an author.  At one point, the father, Atticus, tells his daughter, Scout, "You never really understand a person until you consider things from his point of view–until you climb inside of his skin and walk around in it." Well, I spent a week walking around in my sister's skin.  If she was still alive, she would have been the one responsible for preparing her home for sale, but in her absence, that was a responsibility I happily assumed…she would have done the same for me!
I worked from sunrise to well past sunset for 5 full days. A couple of days, I didn't even find time for a shower and literally spent a couple of full days in my pajamas…there simply was no reason (or time) to primp! I slept very little, ate very little, worked a lot, sweat a lot, and admittedly shed a tear or two! Read the rest of this entry »
February 7th, 2011
I received a fun call from a client in response to my most recent blog post. She was calling to let me know that while I may be a "genie," she believed I was also a "mind reader." She reminded me of the home she purchased that was nothing like what she "thought" she was looking for, but was "perfect" for her family. She was calling to thank me for being their Realtor…so sweet! Her story is certainly not unique! Many of my clients come in with a list of "must haves." They must have a kitchen w/a center island in Folsom, or they must have a home on a cul-de-sac in El Dorado Hills, or they must have an open floor plan in Granite Bay…you get the idea. It's uncanny how many people fall in love with a home that is not what they thought they were looking for.
Take for example the family who was looking for an open floor plan with all of the bedrooms on one level…they ended up purchasing a Victorian style home w/cozy rooms and bedrooms scattered throughout the house. They declared upon seeing the home that it was "perfect" for them! "How did I know?"  they asked.
February 4th, 2011
I recently had a client refer to me as her "genie," because I helped to make her dream of owning a home come true. I'd never really thought of myself that way…as a genie! I've thought of myself as a gypsy on occasion…but never a genie!
I grew up watching I Dream of Jeannie, and remember two things about the show…well, three:
How well intentioned she always was

How much trouble she always managed to get herself into

How beautiful she was (I was a very young girl at the time!)
In retrospect, I did learn a thing or two from her:
She didn't ask enough questions

She didn't gather enough information

She was very impulsive.
February 2nd, 2011
It's Groundhog Day…thank you, Bill Murray!
At the risk of sounding like a broken record (and taking a cue from the movie Groundhog Day), there simply isn't a better way to introduce this, than to repeat myself…so bear with me!
"Wow, life's been a bit of a whirlwind lately…which should come as no surprise to any of you; since I haven't updated this blog since July October! I know, I'm not supposed to say that  (just in case someone stumbles upon my website for the first time…I'm supposed to make them think this is a regular occurrence!), but that's a risk I'm willing to take. I've built my business working with the most fabulous clients in the world, and almost exclusively by referral. Thank you, thank you, thank you…and please keep them coming. I promise to continue to take great care of whomever you entrust to my care." "Since July October… [copied from blog entry dated 10/29/10]
It's true, "Since July October," my world turned upside down! And not simply due to the unrest in our economy and the effect that it has had on the real estate market…which has made my job very interesting by the way! There is little dispute among the general public that Realtors are a necessary commodity in navigating their way through the "mess (and opportunity) of real estate!"
In November, I lost my very best girlfriend…who also happened to be my younger sister. She died very suddenly and unexpectedly, leaving a hole in my heart and a laundry list of action items…talk about tyranny of the urgent! Read the rest of this entry »
Quick Search
Categories
Community Resources